What should have been a fun morning of golf turned into a tragedy when a father's golf ball veered off course and hit his six-year-old daughter in the back of the neck.
The inconceivable accident resulted in the death of the little girl.
"A complete, fluke accident — you couldn't repeat it if you tried," the girl's uncle, David Smith told 2News.
"She just happened to be in the exact wrong place, just directly across from him, when it happened."
Around 10:25 a.m. on July 15, police were called to the Links at Sleepy Ridge in Orem, Utah after six-year-old Aria Hill was hit in the back of the head by her father's golf ball.
At the time of the "tragic accident," Aria was sitting in a golf cart, which according to Orem Police Lt. Trent Colledge was on a path about 20 yards to her father's left.
Aria was flown to a children's hospital in Salt Lake City where she died from her injuries.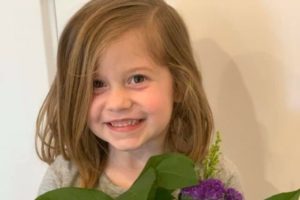 "You really can't imagine what this is going to be like until it happens," David said.
The little girl, who has been described as a "really happy" and "friendly" kid, loved golfing with her father.
"She'd find ways, whether it was painting, makeup, or other things, yeah, she just found her own ways to put her own little mark. Loves purple and loves just everything about the chance to be creative and just to be silly," he said.

She leaves behind her grieving parents and her younger twin brothers, who David Smith explains are "loving, but much more shy" when compared to their big sister.
"She loved doing it and had a good time with it all," Aria's uncle told KSL.
"That was one of their things that they would do together. It was something that was really important to them and something they did all the time."
A GoFundMe has been set up for the family to help the family cover funeral and medical costs.
So far $37,000 has been raised.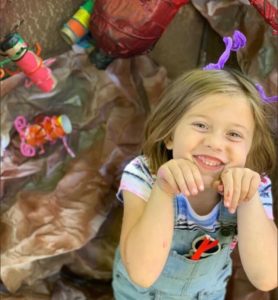 "We are so grateful for all the love, support, and prayers made in our behalf during this difficult time. We've truly felt comforted," Aria's mother wrote on the page.
"There is a huge hole in our hearts that she has taken with her back to Heaven…Fly high my little angel."
the family buried their beloved daughter on July 20.
In early August, the family wrote an update on the GoFundMe-page.
"We wish to express our heartfelt gratitude to all who continue to share kind words, deeds, and support in so many ways as we strive to rebuild and redefine our new reality.
It continues to amaze us the ways in which complete strangers are touched and inspired by our tragedy to reach out and seek to uplift and care for others."

This is such a tragedy that no one could have predicted. I cannot even begin to imagine what this family is going through right now.
Share this and pray for Aria and her family during this extremely difficult time.