Getting quality sleep can be tough when you carry the mental load for your family. Closing your eyes for bed may start with a bit of relaxation, but quickly spiral into reviewing a long to-do list, mulling over concerns about your kids' days, memories of emails and texts you read but never replied to, and the list goes on. One way to tackle a more restful night of sleep is a subscription to Restflix — a streaming service designed to help you sleep better. Don't sleep on a subscription; they're up to 59% off for a limited time.
Similar to a streaming service for games or movies, Restflix offers hundreds of options to select from in order to aid sleep by reducing stress and anxiety. The content uses something called binaural beats, a proven technology known to harness the brain's responsiveness to sound and alter the brain's degree of arousal. The result is a restful night of sleep after you've been guided to drop all of the stress and anxiety you carry from the day. You'll find over 20 channels to choose from that cover bedtime stories, meditations, calming visuals, and those magical binaural beats — all of which can help overcome insomnia, tinnitus, night-time anxiety, and everyday stress.
The commercial alone is enough to put you at ease:
Test it out with a one-year subscription while it's 40% off at just $29.99. Secure two years of restful sleep with a 50% discount at $49.99. Or, because it's still cheaper and healthier than sleeping pills, go big or go home with a three-year subscription for just $59.99 (regularly $149).
Research has proven time and time again that quality sleep is one of the greatest indicators of health. Get yours while Restflix is on sale and use your newfound energy toward something more productive than running through your mental load in bed.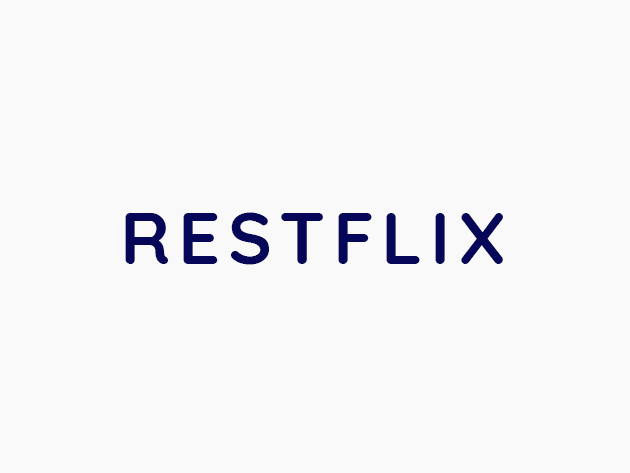 Restflix: Restful Sleep Streaming Service Subscriptions

See Deal
Prices subject to change.
Byline: Violet Shepard
Please Share On Facebook/Pinterest Stream This To Lighten Your Mental Load At Bed Time Clicky News LittleThings.