This App Will Walk You Through Resolving Your Panic Attacks
|
Tons of people struggle with anxiety, but parents endure a special brand of anxiety that can be the result of postpartum hormones, concern for the safety of your children, and a whole slew of other triggers. Even if you already see a therapist, you might not be able to find immediate relief in the middle of a panic attack if one hits between your bi-weekly appointments. Rootd is an anxiety and meditation app designed to help you manage anxiety and panic attacks through therapist-approved exercises, and the app is available at budget-approved prices for a limited time.
Mothers often carry the burden of the mental load, which can cause anxiety over just about anything. Rootd is a female-founded app, so they get the unique struggles women and mothers face and the need for immediate relief when they cause anxiety and panic attacks. All you do when you feel the panic creep in is press the app's big red panic button. It will walk you through breathing techniques to get you back to a calm state. You'll also get unlimited use of the journal tool, body scan tool, lessons on short-term and long-term changes to manage your mental health, and more.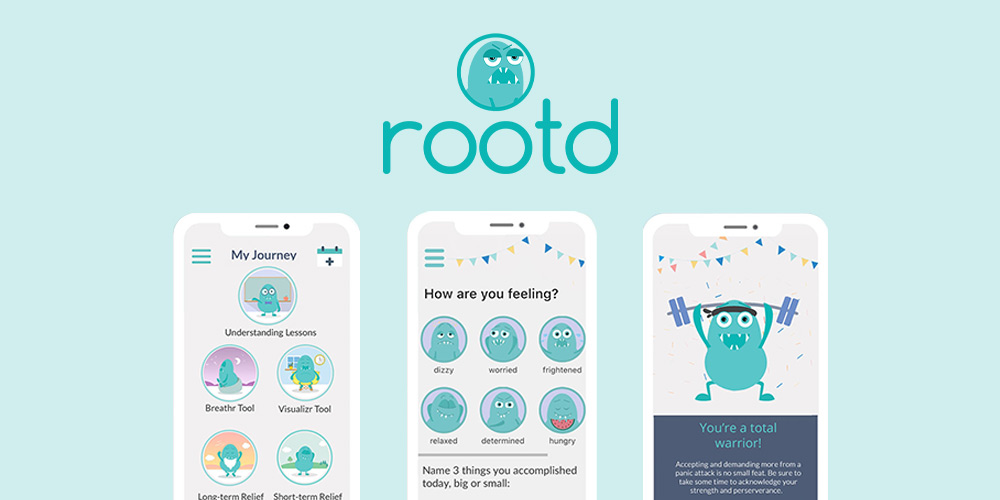 You can get the tools you need to cope with panic attacks at any time with a subscription to Rootd. And they're currently offering subscriptions at prices that won't cause additional anxiety. Try the app for one year while it's $25.99 — an impressive 56% off its usual cost. If you think you'll want the guided support and active meditation tools for two years, you can score a two-year subscription while it's 60% off for just $39.99.
Based on the 4.7-star reviews in the Google Play Store, you might even want to consider a lifetime subscription to Rootd while it's just $59.99 (regularly $149) to manage anxiety and panic attacks for good.
Rootd Anxiety & Meditation App: Lifetime Subscription – $59.99

See Deal
Prices subject to change.
Byline: Violet Shepard
Please Share On Facebook/Pinterest This App Will Walk You Through Resolving Your Panic Attacks Clicky News LittleThings.